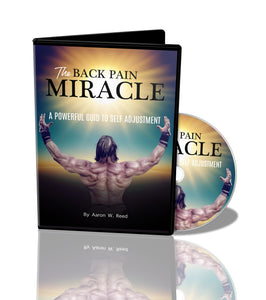 The Back Pain Miracle
This a Powerful Guide to Self Adjustment. If you have back pain there is a 90% chance this information will fix you forever. I mean it. Being 6'7" 310lbs I have spent years dealing with multiple back pain issues. I have learned so simple techniques that really feel magical. 
This is the stuff chiropractors and doctors don't want you to know. I have not been to one since I figured it all out for myself. 
in this 30min video you will learn everything you need in 14 short chapters to fix your pain and keep it that way.
THIS IS NOT A DVD!! This is a digital download!! after purchase you will be emailed a link to view and download your product.