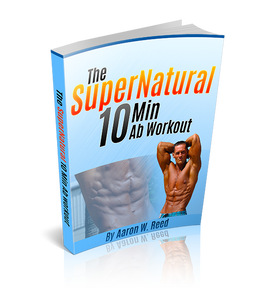 The SuperNatural Ab Workout - eBook"
This is the program that built my mid-section to be what it is today. I explain the absolute necessary movements you need to have a jaw dropping stomach. It is not about quantity or volume but rather direct tension.
I explain how to breathe and why that is important. I explain the different areas of the mid-section and how they need to be trained differently.
There is no gimmick here, this is how I train my mid-section every year, every time I compete. If there was a better way I would do that instead. Now you have the tools necessary to achieve the results you always wanted.
(This is a DIGITAL DOWNLOAD!! NOT A HARD COPY!! THERE ARE ABSOLUTELY NO REFUNDS!!)